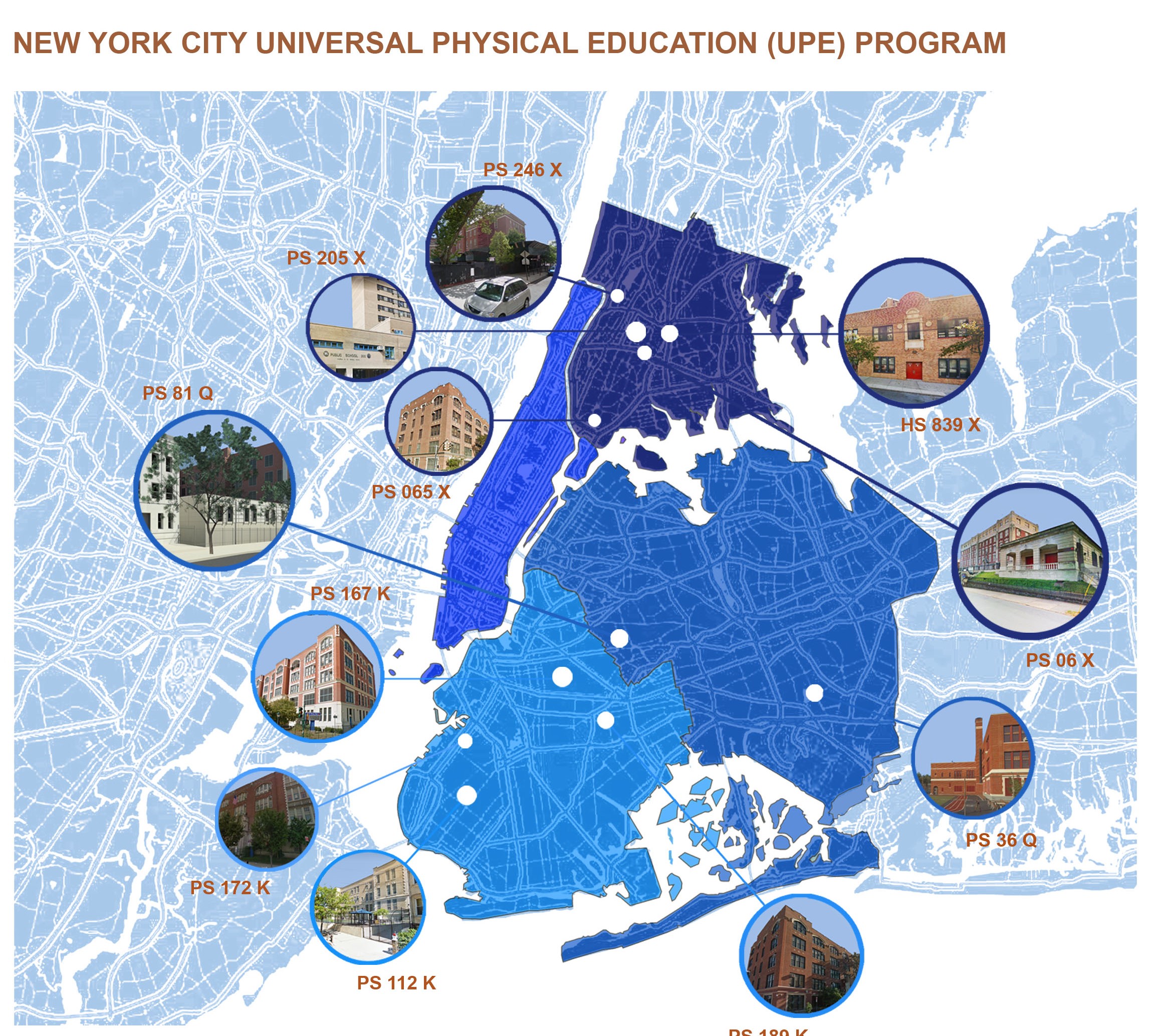 Initiated through the NYC mayor's office, the Universal Phys-Ed Initiative program targets existing schools that have no original indoor gymnasium but have an extensive outdoor play yard. A portion of the yard is being used to construct a stand-alone multi-purpose gym building, enabling students to have physical activity space year-round under all weather conditions.
The existing schools (MDSA is constructing gyms on 11 different sites) were typically constructed in the early 1900's and are historically significant, most being registered with the New York State historical preservation office. As such, the prototype design is contextual with the original masonry buildings, most of which have elaborate detailing at the base, cornices and window surrounds.
The challenge for a prototype for these projects is to find pervasive "themes and modulars" in the existing building envelopes and develop a standard façade system that can permit adjustments in the design to allow for compatibility from site to site.
To provide such an adaptable system MDSA utilizes a structural precast concrete panel system that permits modulation and modification of the exterior surface with ease to fit existing contexts. The systems are also highly efficient with regard to structural integration, energy efficiency and erection time. All of the projects are slated for completion by the Fall of 2020. PS81Q, the first to see completion, had its opening ceremony in early January.