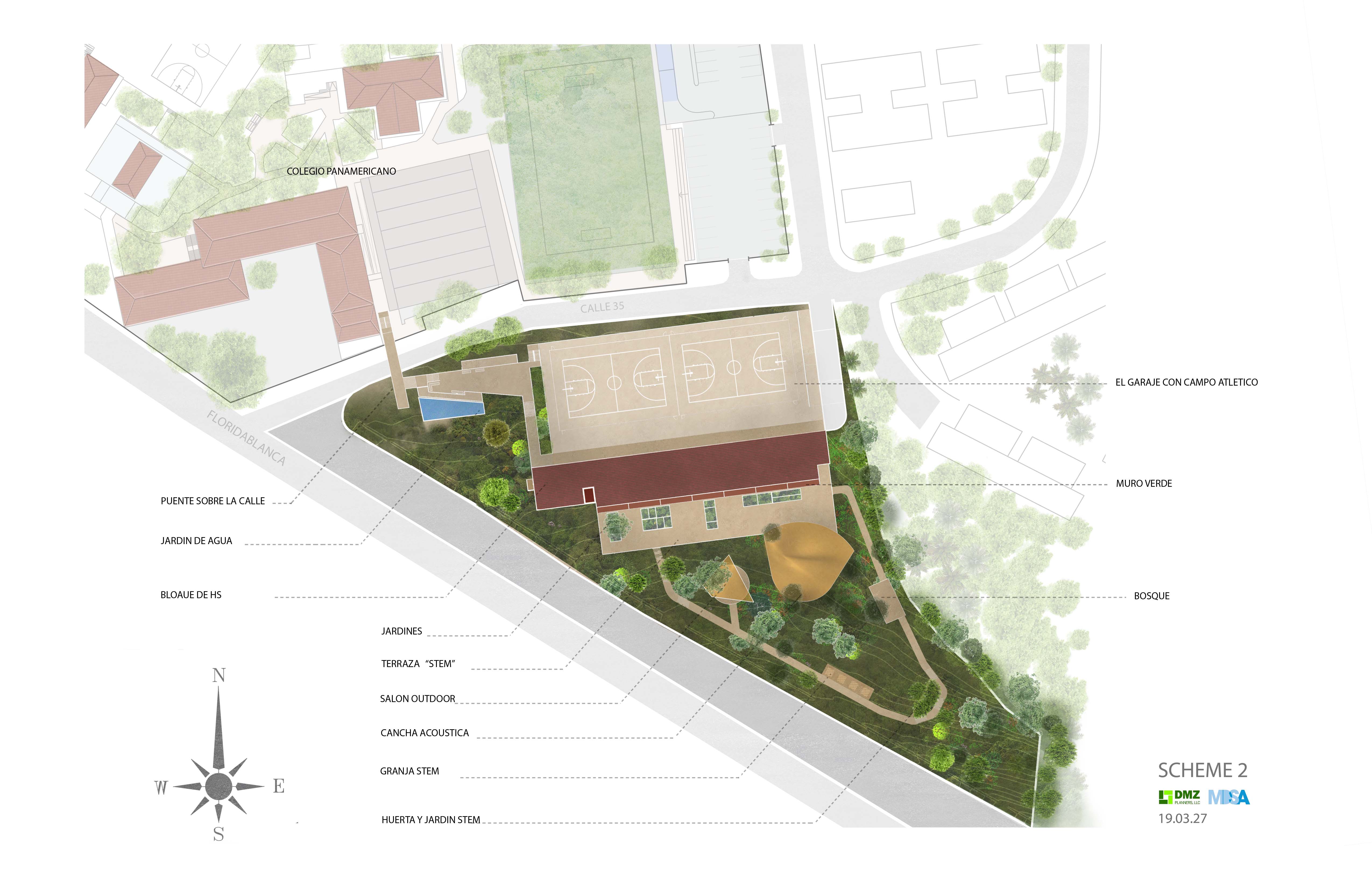 MDSA worked with DMZ Planners to develop a Master Plan for the prominent International School in Colombia. Founded in 1963, Colegio Panamericano is a progressive, non-profit school with a global perspective offering both Colombian and U.S. diplomas.
The school has embarked on a future plan to increase educational, athletic and facility space by enhancing their current campus and potentially expanding to adjacent property. The school recently became the first in South America to receive AdvancED Stem Certification.
There are currently 660 students in kindergarten, elementary, middle and high school. Our team has been working with Colegio Panamericano to develop the future plans. A scheme has been developed to construct a new school building with an attached below-grade parking structure with covered rooftop play areas.
The school building opens to a series of exterior classrooms and gardens to augment their expanding STEAM program, relating classroom experience with the lush tropical nature of the region. The new classroom building will permit the current campus to re-program and modernize their aging facilities and make the campus more efficient.