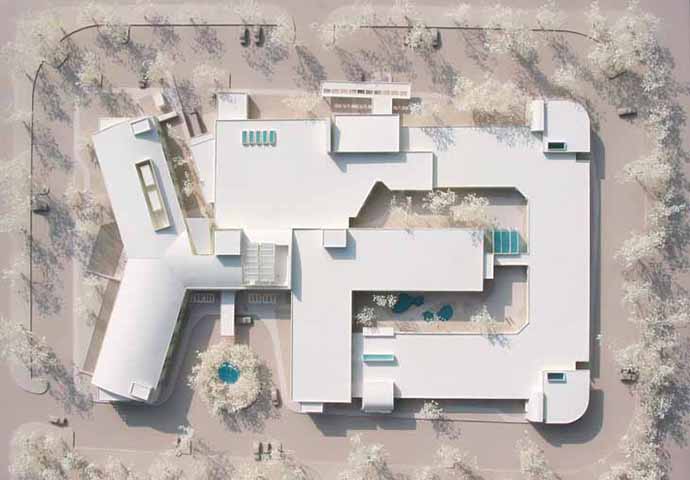 The addition of a long-term, acute care hospital to a 1980's nursing home will result in a transformed, sustainable, 140,000 sq ft facility.
Organized around a series of light-filled, distinctive spaces, the 96-bed hospital will offer services that include a chronic dialysis center, dementia unit, an adult daycare center with in-house social services, a theater and a therapy center offering physical, occupational, and aqua therapy with indoor and outdoor treatment areas. The adjoining 180-bed nursing home is being upgraded to seamlessly integrate it with the new structure.
The design of the two-story expansion is distinguished by a metal barrel-vaulted roof and public rooms. Daylight from large, wood-framed windows and metal and wood finishes introduce richness to the interiors.
Outdoors, the site will have a parking area, two garden courtyards, a greenhouse, koi pond and gardening plots. To qualify for a LEED platinum rating, the complex will include such green features as a daylight control system, fuel cells and rain water harvesting.