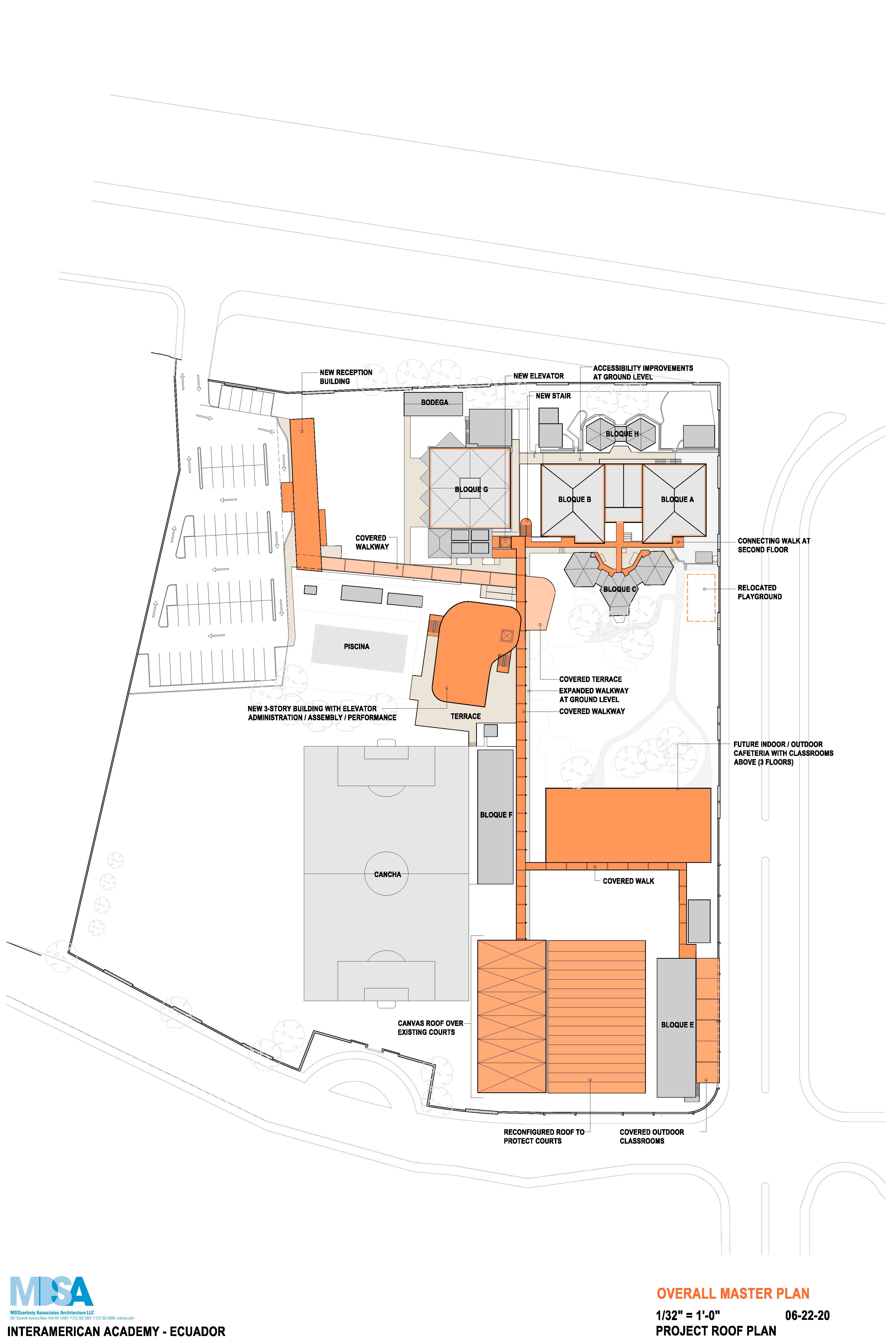 • Detailed space utilization analysis of existing Pre-K through 12 campus
• Programming Study to increase enrollment on current site
• Study of Site and Building Accessibility
• Study of Site Landscape and Campus Circulation
• Proposal to provide solutions to environmental issues (sun and rain protection)
InterAmerican Academy of Guayaquil (IAA) is an American International school in Guayaquil, Ecuador. The program is co-educational, non-residential, and provides English language instruction from nursery (age two) through grade twelve. The IAA community is highly diverse, with a student population from over 26 different nationalities. There is also instruction in Spanish. IAA's current enrollment is 301 students with a goal for future expansion to 400-500 on the existing site.
In 2019, after an international selection process, MDSA and DMZ Planners teamed together to assist the IAA in evaluating the school program and facilities, and prepare a campus master plan. The master plan examined the existing architectural conditions, room layouts, space utilization and schedule to propose a series of options for right-sizing classrooms as part of the vision to increase enrollment and provide program and facilities that are currently lacking or undersized.
An intensive interview and workshop process assisted the school community to benchmark their existing facilities and identify key areas of focus for the master plan proposal. This resulted in a phased solution to improve the campus plan and provide needed facilities for the future.
Client: InterAmerican Academy of Guayaquil, Ecuador and DMZ Planners
Project Schedule: Ongoing